Olga Kolokytha, PhD
Researcher (Postdoc)
Währinger Straße 29 (R. 3.34), 1090 Vienna
T: +43-1-4277-483 16
M: olga.kolokytha@univie.ac.at
Project: Creative Industries Cultural Economy Production Network (CICERONE)
Funded by the European Union • H2020 Program (PI for Viennese part project)
Consultation: Based upon prior agreement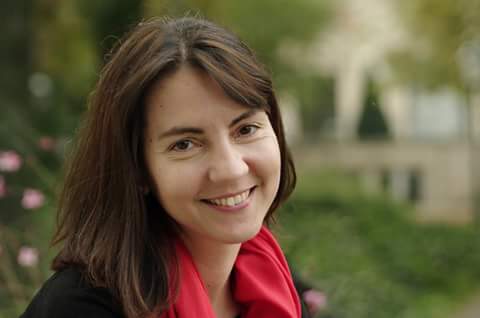 ➥ Sociology of culture
➥ Cultural policy
➥ Cultural and creative industries
➥ Cultural memory
---
Dr. Olga Kolokytha is Assistant Professor and Postdoctoral RA at the Department of Communication of the University of Vienna.
She holds a PhD in Cultural Institutions Studies (Kulturbetriebslehre) awarded with Distinction by the University of Music and the Performing Arts Vienna; an MA in Arts Management (City University London); a BA in Musicology and Music Education (Aristotle University of Thessaloniki). In 2006 she was ranked 7th in Europe for the Cultural Policy Research Award, awarded by the European Cultural Foundation and the Bank of Sweden.
She has taught at university level (Aristotle University of Thessaloniki, Greek Open University, University of Vienna), presented papers in international conferences and worked extensively as cultural projects manager and consultant around Europe. She has worked with the European Opera Centre as Projects Manager since 2003. Her research monograph Artistic Development of Young Professional Singers (2013) explores the notion of Artistic Development multiperspectively and focuses on issues of industry, career and professional development. She is regularly invited to give lectures for cultural organisations. She is a member of ECURES (the European Association of Cultural Researchers).
Her research interests are in the area of communication and the creative industries and include, but are not limited to, cultural institutions (tangible and intangible), European cultural policy, creative industries in times of crises, arts and culture as a political instrument and cultural diplomacy. She speaks English, French, German, Italian and Spanish. In December 2016 she received the Best Publication Award, given to the best published PhD research for the years 2013-2015 by the University of Music and the Performing Arts of Vienna. In February 2018 she was among the key experts invited by the European Commission to the consultation on the future of the European Agenda for Culture. She is the lead researcher for the University of Vienna of the Horizon 2020 project Creative Industries Cultural Economy Production Network – CICERONE (project leaders: University of Amsterdam) as well as leader of one of the project's work packages.